High Top Roofs Volkswagen T5 & T6

0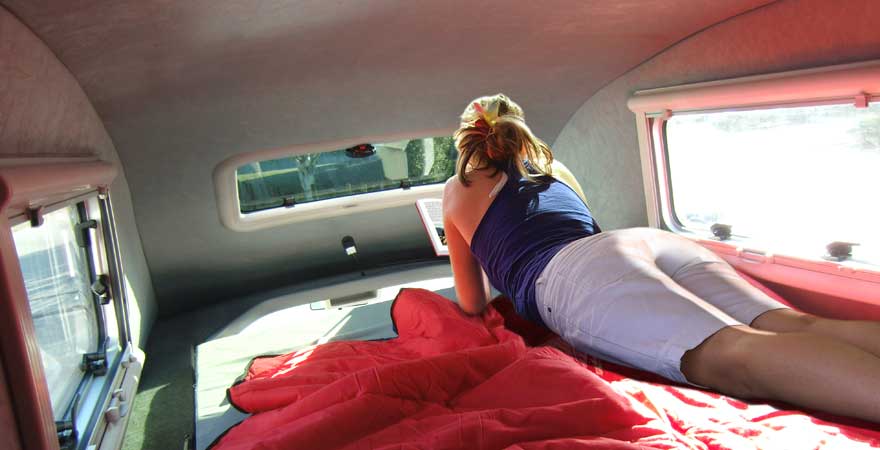 VW T6 high top Ergoline
The VW T6 high top Ergoline for VW T6 and VW T5 for the short and long wheelbases is a comparably high roof. It allows a standing height of about 210 cm. The vehicle increases about 65 cm at the long wheelbase and about 73 cm at the short wheelbase. The VW T6 high roof offers more storage space and the possibility to install a T5 high-roof bed for two people. Windows with a size of approx. 700 x 300 cm can be installed laterally and in the rear. For the VW T6 high-roof Ergoline we offer a fitted velour interior lining for insulation and to improve the interior view. This consists of a velour cover, preformed and pre-bonded 20 mm x-trem insulation panels.
VW T6 high top roof Sportline
As a lower height model we have the flatter, more elegant VW T6 high top Sportline avalible for the short wheelbase only. It offers a general standing height of about 185 cm, the vehicle height raises about 45 cm. Windows in size 460 x 160 cm can be installed in the sides or in the rear. The installation of a roof bed is also possible with the VW T6 high-roof Sportline. To do this, the T6 high-roof bed must be slightly "suspended" so that enough height is available for sleeping. For the VW high top conversion Sportline we also offer a velour-upholstered interior trim made of X-Trem 20 mm.
How do I insulate my high roof?
With the VW T6 & VW T5 high-roof interior trim it's easy. The biggest advantage of the high top compared to the elevating roof is, that you can easily isolate it. For this we offer suitable shaped cladding elements made of our proven X-Trem insulation material. The surface is furnished in homely grey velour which gives a warm ambience.
Do I need a VW T5 high-roof bed for my high-top camper?
The high-top beds Art. 21089 and 18058 we recommend for the two larger Ergoline roofs. With the fitting of additional beds your box van becomes a complete camping bus. Both high roofs allow you, through their smooth side walls, the installation of windows. This offers you more light and better ventilation, a greater sense of space and a beautiful all-round view