Aluminium Camping Chairs, Lightweight Aluminium Camping Chairs, Aluminium Folding Camping Chairs

0
Aluminium camping chairs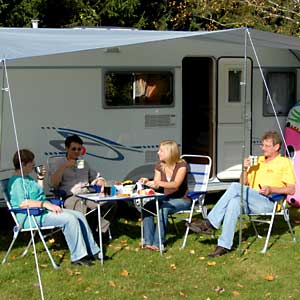 Camping chairs
or
camping tables
make your camping holiday a pleasure. Anyone traveling with a tent, caravan or camper needs the right equipment. Camping is much more fun with the right accessories. An aluminium camping chair, for example, is now an indispensable utensil. They are space-saving, lightweight, easy to care for and can be stowed away well. An aluminium camping chair provides the necessary comfort at the campsite or beach. So you can relax in the sun, spend nice barbecues outdoors, or read a book in the shade.
Lightweight aluminium camping chairs
With
camping tableware
,
camping gas cooker
,
camping chair
and
camping kitchen
you can enjoy a comfortable and well-equipped camping trip!
Anyone who has ever experienced a pleasant natural stay outdoors or under the light tent roof, will wish for this experience again and again. In the morning you will see the dew glisten on the grasses. Later, you can have breakfast in one of your lightweight aluminium camping chairs in the morning sun. After a long day at the beach, there is time for a glass of wine in your cozy, lightweightaluminum camping chair. So you can really enjoy beautiful sunsets and relaxing moments on your camping holiday.
Why should I buy an aluminium camping chair?
Aluminium is the right material for camping furniture since it is extremely robust. It can handle wet and heat equally, but above all, this material is super lightweight, a practical argument for an aluminium
camping table
and an aluminium camping chair.
Aluminum folding camping chair for cozy get-togethers at the campsite
Some campers prepare wonderful meals with
camping grill and camping cooker
. Sitting at the camping table, leaning back in the aluminium folding camping chair and eating the typical delicacies of the country in peace is a special treat. If spontaneously more people join, another aluminium folding camping chair is very pleasing. Because nice camping neighbors who come with a bottle of wine, are always welcome.
Many campsites are located in particularly idyllic landscape areas. Very often there is direct access to the sea, the lake promenade or the riverbank. An aluminum folding camping chair can be easily taken anywhere and can be space-saving stowed away.
Aluminum camping chairs in a wide range
Aluminum camping chairs are offered in a huge selection. The differences are superficially in the price. With increasing price, also the quality goes up. However, all aluminium camping chairs are very robust and stable due tu the material.
Do you have any further requests, questions or suggestions about our range?
Please send us your proposals via direct message to our
Facebook-Account
! Thank you very much!

Visit our Reimo Youtube Channel!
Watch
Videos about our camping products, camper, motorhomes and caravans!